Welcome to Termite Safe
Termite and Pest Control Sydney
Termite Safe is YOUR #1 Termite Control Sydney – We Offer Expert Termite Inspections and Termite Treatments.
Do you have termites in or around your home?
Many insects are confused with termites, especially ants. Termites are sometimes referred to as 'white ants' because of their pale appearance. IF you think you have Termites Then you Need TERMITE SAFE Inspection.
Contact Us  Today.
About Termites
What are termites?
Termites are small insects that can eat and digest wood. They live in large colonies much the same as ants do.
Because they can eat wood and often attack in large numbers they can seriously damage the things we make out of wood . . . such as our homes and many of the things that we keep inside them.
If you are concerned about termites it is important that you understand a few things about them. The first step is to learn what kind of termites you are dealing with.
There are over 2,000 species of termites worldwide.
We strive to consistently provide prompt, courteous, friendly and professional service.
We are dedicated to formulating a termite System That will STOP TERMITES FAST, That is ALSO environmentally friendly and an effective termite solutions for all of our customers
Stop Worrying About Termites
You've Found the Answer!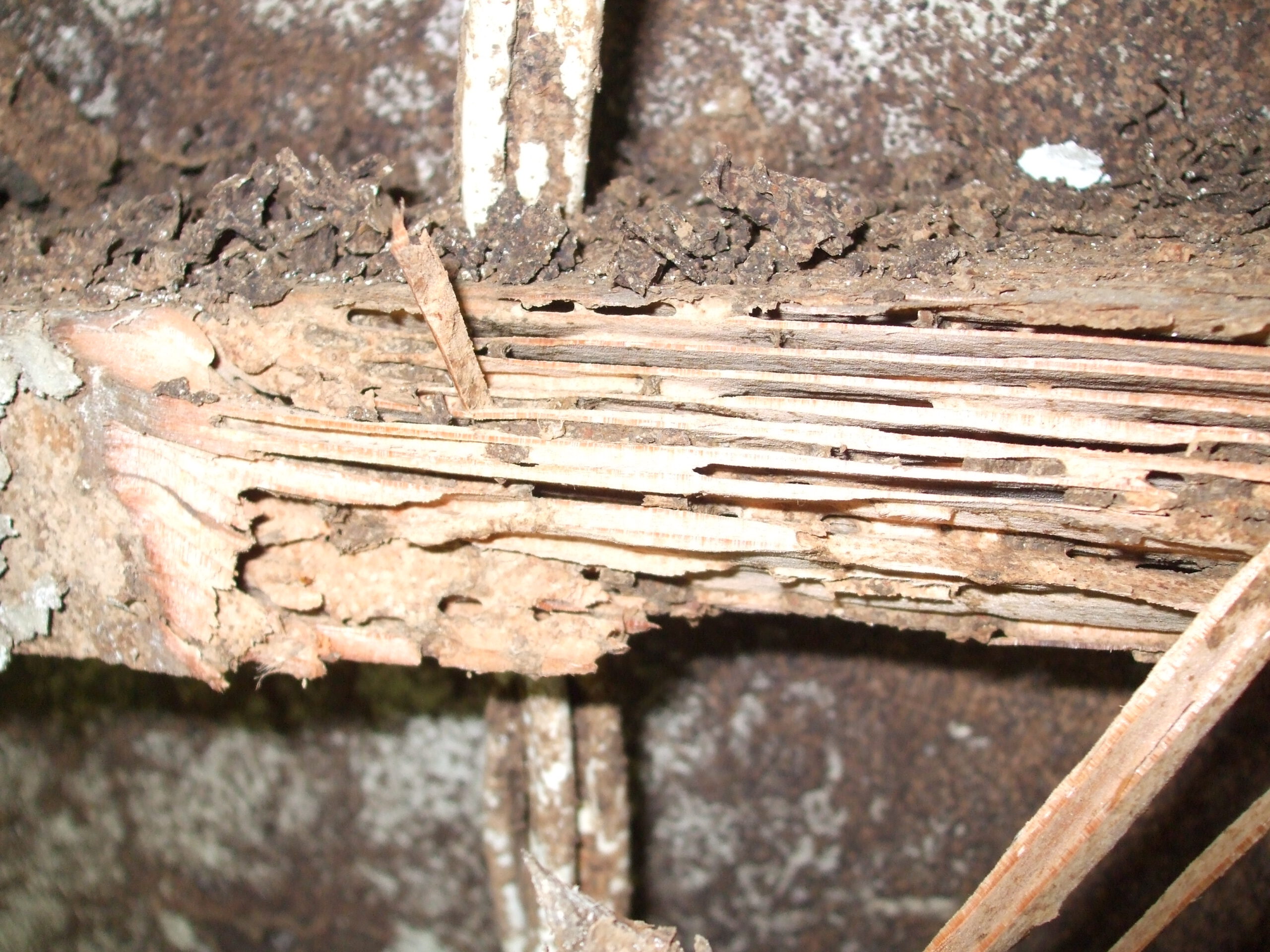 THE
PROBLEM
Termite infestations ae our major focus as they can happen in a matter of weks or even days.
Termites will eat your home right out from under you!
Protect Yourself
TERMITE INSPECTION
TERMITE PERIMETER CARE
TERMITE TREATMENTS
TERMITE MONITORING
A Termite – Free Home Perfect Peace of Mind 1300 822 800
Our Service Warranties
1. We offer excellent service and warranties when all recommended treatments and inspections are followed.
2. Termite Safe use only the most effective treatment products available and highly trained technicians. We therefore have complete confidence in all treatments carried out and give you complete peace of mind.
3. For inspections and treatments you receive written reports and full proposals will be supplied with details of servicing and costing for your consideration
10 Reasons To Choose Termite Safe
1. Termite Safe is committed to leadership in the pest control industry.
2. We are dedicated to formulating integrated pest management practices to provide technically advanced, environmentally sensitive and effective pest solutions for all of our customers.
3. Termite Safe is committed to supplying premium quality services that adhere to our quality assurance policy to ensure that clients are guaranteed they will receive only the best possible service at all times.
4. To this end, it must be recognised that the quality assurance environment is not only the responsibility of the business, but it is also the responsibility of each person within our organisation.
Termite Safe Services
Termite Safe deals with a wide range of Termite Management needs.
A Technician will conduct a thorough inspection using the most modern equipment such as thermal imaging, moisture meters and many years of experience.
Technicians will carry chemical perimeter barriers using advanced and safe products to protect your home.
Technicians will install monitoring stations around the home. These stations offer excellent prevention and treatment of termites.
Technicians will identify termite species, damage caused and carry out and extensive treatment to remove all termite activity.
An excellent Care Package designed for low activity and low risk.
A Highly recommended Care Package for medium to high risk activity.
Our Premium Care Package offering Maximum Protection for your home.
The general pest treatment includes Ants, Cockroaches, Silverfish, Carpet Beetles and Webbing Spiders.
We Treat Many Other Pest and Do Many Other Services.
Why You Need A Termite Inspection
No system is perfect.
Termite Inspections are designed to detect early signs of termites from gaining hidden access into you home.
It is essential that you REGULARLY INSPECT your home for any evidence of termite activity.
This is your responsibility as the home-owner.
Prevention is better than cure! – Call Today on 1300 822 800 
Some of Our Service Areas Include:
Termite Pest Control Bankstown,Termite Pest Control Bass Hill,Termite Pest Control Chullora,Termite Pest Control Earlwood,Termite Pest Control East Hills
Termite Pest Control Greenacre,Termite Pest Control Lakemba,Termite Pest Control Padstow,Termite Pest Control Panania,Termite Pest Control Punchbowl
Termite Pest Control Revesby,Termite Pest Control Roselands,Termite Pest Control Sefton,Termite Pest Control Villawood,Termite Pest Control Yagoona
Termite Pest Control Bonnet Bay,Termite Pest ControlCaringbah,Termite Pest Control Cronulla,Termite Pest Control Dolans Bay,Termite Pest Control Engadine
Termite Pest Control Jannali,Termite Pest Control Kirrawee,Termite Pest Control Lilli Pilli,Termite Pest Control Miranda,Termite Pest Control Port Hacking,
Termite Pest Control Sutherland,Termite Pest Control Sylvania,Termite Pest Control Taren Point,Termite Pest Control Woronora,Termite Pest Control Yowie Bay
Termite Pest Control Allawah,Termite Pest Control Arncliffe,Termite Pest Control Bexley,Termite Pest Control Blakehurst,Termite Pest Control Carlton
Termite Pest Control Hurstville,Termite Pest Control Kingsgrove,Termite Pest Control Kogarah,Termite Pest Control Lugarno,Termite Pest Control Mortdale
Termite Pest Control Narwee,Termite Pest Control Peakhurst,Termite Pest Control Ramsgate,Termite Pest Control Rockdale,Termite Pest Control Sans Souci
Termite Pest Control Artarmon,Termite Pest Control Beecroft,Termite Pest Control Castle Hill,Termite Pest Control Chatswood,Termite Pest Control Forestville
Termite Pest Control Glenhaven,Termite Pest Control Gordon,Termite Pest Control Gladesville,Termite Pest Control Kenthurst,Termite Pest Control Lane Cove
Termite Pest Control North Ryde,Termite Pest Control St Ives,Termite Pest Control Thornleigh,Termite Pest Control Turramurra,Termite Pest Control Westmead
Termite Pest Control Western Sydney,Termite Pest Control Blacktown,Termite Pest Control The Hills,Termite Pest Control Camden,Termite Pest Control Parramata
Termite Pest Control Penrith,Termite Pest Control Richmond,Termite Pest Control Liverpool,Termite Pest Control Campbelltown,Termite Pest Control Blue Mountains
Termite Pest Control Marsden Park,Termite Pest Control Gregory Hills,Termite Pest Control Seven Hills,Termite Pest Control Morebank,Termite Pest Control Springwood
Termite Pest Control Glen Alpine,Termite Pest Control Woodbine,Termite Pest Control Riverstone,Termite Pest Control St Marys,Termite Pest Control Quakers Hill
Termite Pest Control Mount Druitt,Termite Pest Control Hoxton Park,Termite Pest Control The Ponds,Termite Pest Control Baulkham Hills,Termite Pest Control Smithfield
Termite Pest Control Emu Plains,Termite Pest Control Blaxland,Termite Pest Control Werrington,Termite Pest Control Jamisontown,Termite Pest Control Erskine Park